Hair Loss stress: 5 major causes with Treatment and Prevention
It's well established that hair loss can be related to emotional stress or anxiety. There's usually about a 3-month delay between the stressful event or time period and your hair falling out. Unless there's another underlying medical reason for your hair loss, it should only last for as long as you're going through that particular period of stress or anxiety.
During this time, more hairs on your head are in what's known as the 'resting stage'. This doesn't mean your hair follicles are dead or that your hair will stop growing permanently. Your usual hair growth and regrowth pattern should return to normal a few months after your stress levels go back down to normal.
Do Anxiety Cause Hair Loss Stress?
Not only do stress and anxiety play a role in hair loss, they are also linked to the following three conditions that can trigger you to lose hair.
This condition is a common cause of temporary hair. Stress can push hair follicles into a "resting" phase so that they don't produce new hair strands. Over time, hair can fall out more easily, even if you're just washing, combing, or touching it. Telogen effluvium also can be caused by poor nutrition and changes in hormone levels.
If you've ever found yourself literally pulling out your hair when you're stressed or tense, it could be a sign of trichotillomania. In this psychological condition, people deal with negative emotions, like stress and anxiety, by pulling hair from the scalp, face, and other parts of the body. It's most commonly seen in teenage girls.
In this condition, your body's immune system attacks your hair follicles, causing your hair to fall out. In some cases, alopecia areata can just cause hair to thin, while in other cases people may develop bald spots. Hair can regrow over time, then fall out again. Doctors aren't sure exactly what causes alopecia areata, though genetics may play a role. And although it's not caused by stress, alopecia areata can be very stressful for any person dealing with this condition.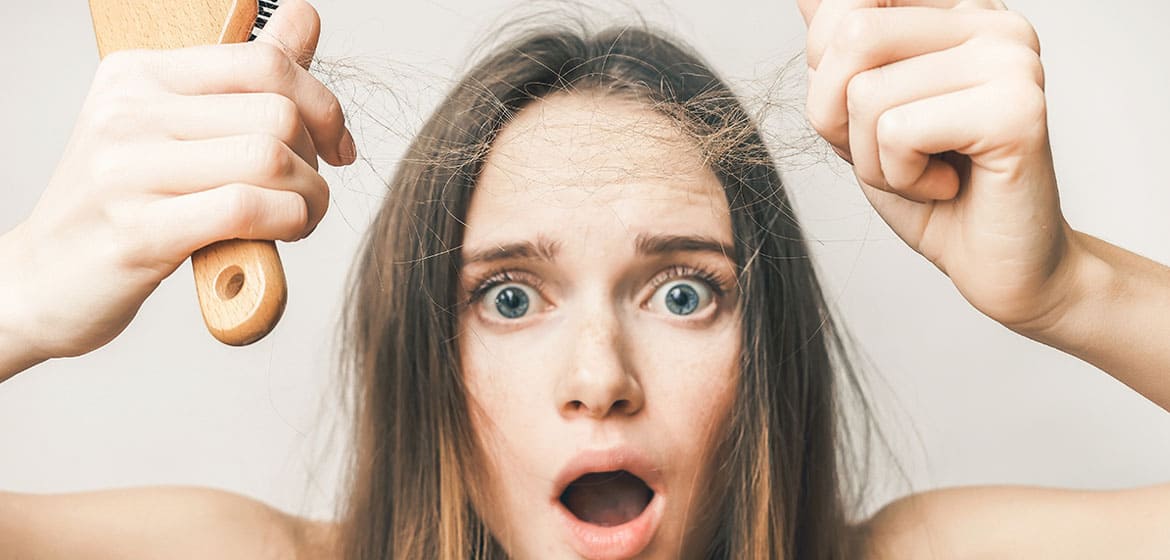 Hair loss Stress: Causes
There are different reasons why you might be losing your hair. These can include:
a temporary illness
pregnancy
underlying health conditions (like an underactive thyroid)
medical treatment (for example chemotherapy)
emotional stress
If you've lost lots more hair than usual or you're worried that your hair is thinning, visit your local nurse or doctor for a consultation.
Hair loss stress: Treatments and Therapy
There are a number of things that you can do to reduce hair loss and encourage new growth.
Eating a balanced, nutritious diet of whole foods is necessary for the health of your body — and your hair.
While it's important to include all of the essential vitamins in a healthy diet, there are some that may be vital to hair growth:
Vitamin C. This vitamin is essential for building collagen, the skin's connective tissue that is found in hair follicles. Foods that contain vitamin C include citrus fruits, broccoli, bell peppers, and strawberries.
Vitamin B. This is complex of many vitamins promotes a healthy metabolism, as well as healthy skin and hair. B vitamins can be found in foods like dark leafy greens, beans, nuts, and avocados.
Vitamin E. This vitamin contains potent antioxidants, which can contribute to a healthy scalp. Foods rich in vitamin E include sunflower seeds, spinach, olive oil, broccoli, and shrimp.
If you aren't getting enough of these nutrients in your diet, talk to your doctor about supplements. They can discuss your options and recommend the best dosage for you. You should never add nutritional supplements to your routine without your doctor's supervision.
Learning how to effectively manage your stress levels may help you reduce your risk for further hair loss. Of course, this is often easier said than done.
You may have to try several different stress-management techniques before you find what works for you.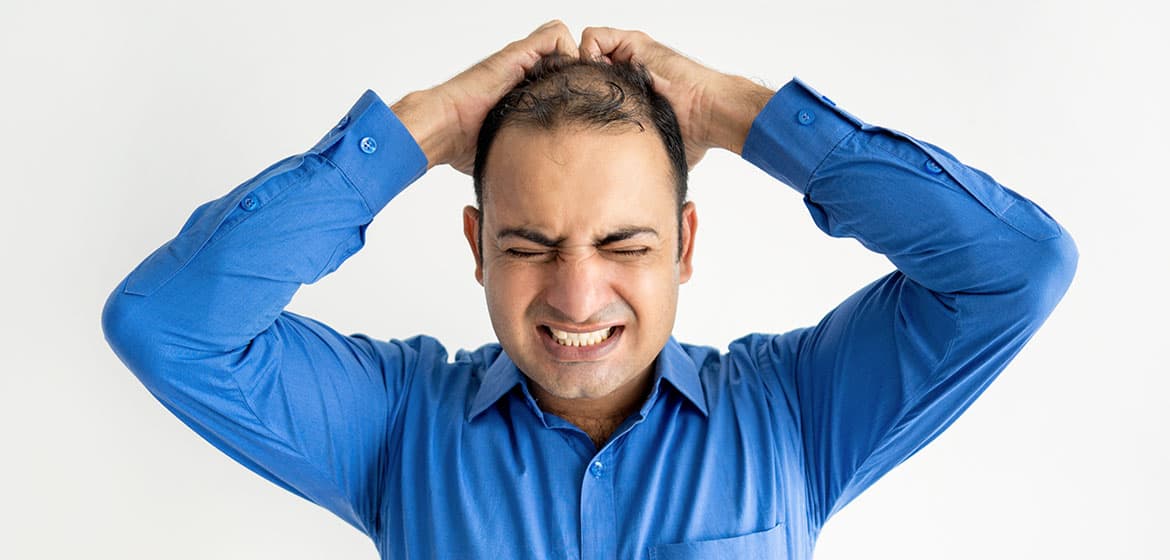 Popular ways to reduce stress
Exercise. Exercise is a great way to eliminate stress. Try taking a light daily walk, signing up for a dance class, or doing some yard work.
Hobbies. Occupying yourself with something that you enjoy doing can be a great way to combat stress. Consider doing volunteer work, joining your local community theatre group, planting a garden, or starting an art project.
Writing. Try taking a few minutes each day to write about your feelings, and the things that cause you stress. Reviewing the daily items that trigger your stress may help you to discover ways of coping with it.
Breathing and meditation.Meditation and breathing exercises are great ways to allow yourself to focus on the present moment. You may also wish to try techniques that combine meditation with physical exercise, like yoga or tai chi.
There are a number of topical creams, oils, and other products that may help with your hair loss.
Topical Minoxidil (Rogaine). Topical minoxidil is an over-the-counter (OTC) medication. It's available as a cream, spray, or foam. You can apply it to your scalp, eyebrows, or beard up to twice daily. It isn't appropriate for other parts of the body. There are variations formulated specifically for male or female use. Although it isn't clear how minoxidil works, it's thought to prolong the growth phase. It may not work for everyone, and results may take up to four months to see.
Topical corticosteroids. Topical OTC and prescription corticosteroids, like prednisone, are sometimes used to treat alopecia areata. They're often used alongside other treatment options.
Castor oil. This is a popular folk remedy for hair regrowth. Although anecdotal evidence suggests that topical use can increase hair growth, research to support this is limited.
Ways to relieve Stress to prevent Hair Loss
You can't always prevent stress from occurring in your life, but you can often minimize the amount of stress you experience, and when you cut down on stress in some areas, you have more energy to manage stress that can't be avoided. These techniques can help you cut out stress in your life when possible.
Use Stress Management Techniques to Quickly Relieve Stress
Quick-fix stress relievers aren't just "band-aid solutions. "If you can reverse your stress response in the moment, you can minimize your experience of chronic stress. It helps to have a somewhat comprehensive stress management plan, and techniques that act quickly are an important part of that. Learn more about breathing exercises and other fast-acting stress relievers.
Build Habits That Increase Resilience Toward Stress
Some habits are highly effective for managing stress in the moment and building resilience toward future stress as well. The key is to make them a regular part of your life, even when you aren't feeling overwhelmed by stress. Meditation,7 exercise, and other habits can help you to create in yourself a greater ability to withstand stress—learn more about them.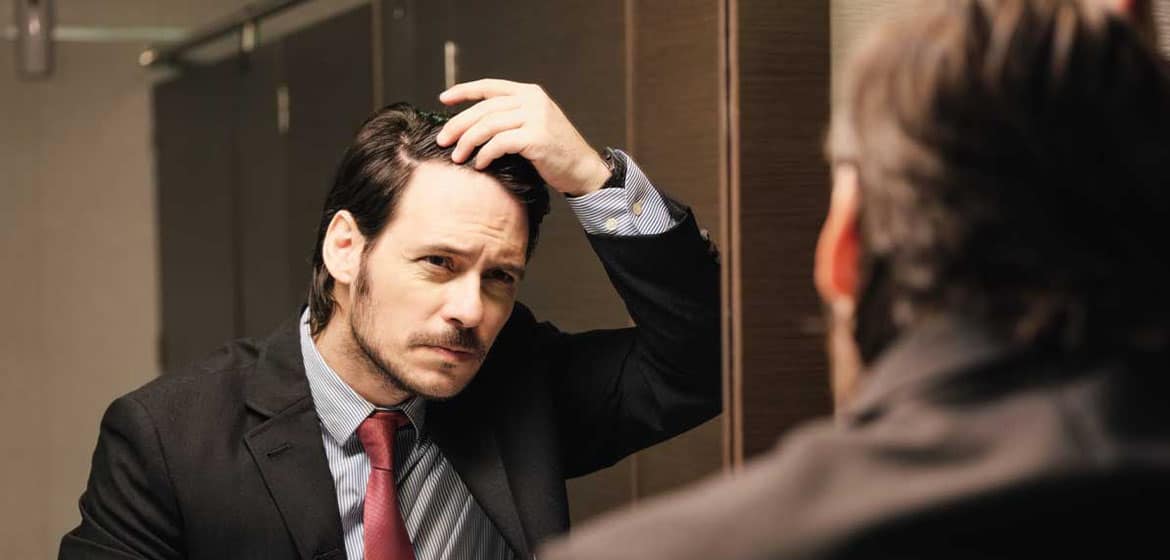 Rephair Clinic Hair Transplant
Rephair is one of the finest hair transplant clinics operating in Istanbul, Tukey. We have a bunch of skillful doctors who are very much capable to carry hair transplants using advance machines. We use revolutionary hair transplant methods of FUE and DHI hair transplant.
So, it doesn't matter if you have less hair on the head, mustache or beard? Or you are male or female? We are here for you. Our doctors have more than 12 years of experience dealing with every issue that you might be facing including alopecia. Apart, from hair transplant, we also offer services of hair treatment at a very minimal cost.
We work globally and have experience in different countries like France, Italy, Germany,  Greece, Russia and many more. Our primary mission is to provide the best hair transplant at a very affordable price so that everyone can avail the golden opportunity of hair transplant.
We also provide consultation services to the people who are confused in choosing what is best for them. For them, we have a professional team that takes care of our dear clients. We host foreign clients for their stay in an outclass manner. If in any case, our services don't work out for you, we refund the customer without a single question asked. So, you don't have to worry about that stuff too.
We warmly invite you to visit our clinic and enjoy what we are offering in the tremendous city of Istanbul.