Elon Musk Hair Transplant and Other Celebrities
Elon Musk Hair is really a trent topic these days. If we make a list of this decade's most popular people, Elon Musk would be a top 3. From his innovations to his personal life, everything he does has a great potential for the society to chat about. Even his hair transplant is all over the internet. He is surely one of the most influential inventors and also has a peculiar charisma that no one can deny.
There's a good chance that you already know what Elon Musk looks like. If you didn't see him in the early '90s, though, you should take a look at his early PayPal publicity photo. Stevie Wonder could look at that image and see the dramatic change. During this time in his life, he was experiencing advanced hair loss in the front third of his scalp.
If you take a closer look, though, it seems that his hair loss was much more problematic. His locks were thinning out all over his head – especially near his ears. At the time, Musk was only in his late 20s. Two-thirds of men experience some hair loss by the time they hit 35, but what we see in these photos is significant.
He now has a full head of hair that he wears in a few different styles and even at varying lengths throughout the year. He went from a class three or four hair loss pattern – out of seven – to no visual thinning at all. Elon musk's hair transplant is exceptional, just like our services.
Hair Restoration used by Elon Musk
That Elon Musk did something to his hair is not in doubt. The big question has to do with what exactly it is that he did that brought about thick, frizzy hair after just a couple of years.
Like many business magnates in Silicon Valley, he must have had several options owing to pretty deep pockets and worldwide connections. It's important to note that the man himself has never publicly revealed the details of the hair restoration technique or some other cosmetic development that he tapped.
Here are some Elon musk hair operations.
Hair Loss Medications
There are several hair loss medications that you could take when fighting the prick-ish nature of time and genetics. Propecia, aka Finasteride, and dutasteride are oral medications that could slow or even partially reverse hair loss. Minoxidil, on the other hand, is a topical product that aims to do the same.
Platelet-Rich Plasma
Doctors are increasingly using platelet-rich plasma (PRP) injections to heal the body and increase hair growth. This is a non-surgical procedure that won't keep you out of work and only takes about 20 minutes. It works as a fertilizer to help naturally slow down receding hairlines, thicken your current hair and even encourage your hair to grow.
Hair Transplant and Other Types
Two main types of hair transplant therapy have been utilized over the past few years. Strip harvesting, aka FUT or Follicular Unit Transplantation, has a long-running history in hair restoration, but follicular unit extraction (FUE) has become even more popular thanks to far fewer potential side effects, namely the quick recovery and lack of a large linear scar on the back of the head.
During this procedure, a doctor will remove hair from one part of your body and place it on your head. Follicular units are typically taken from areas on your head that aren't experiencing thinning. With FUE, you can expect new and continued hair growth within a few months.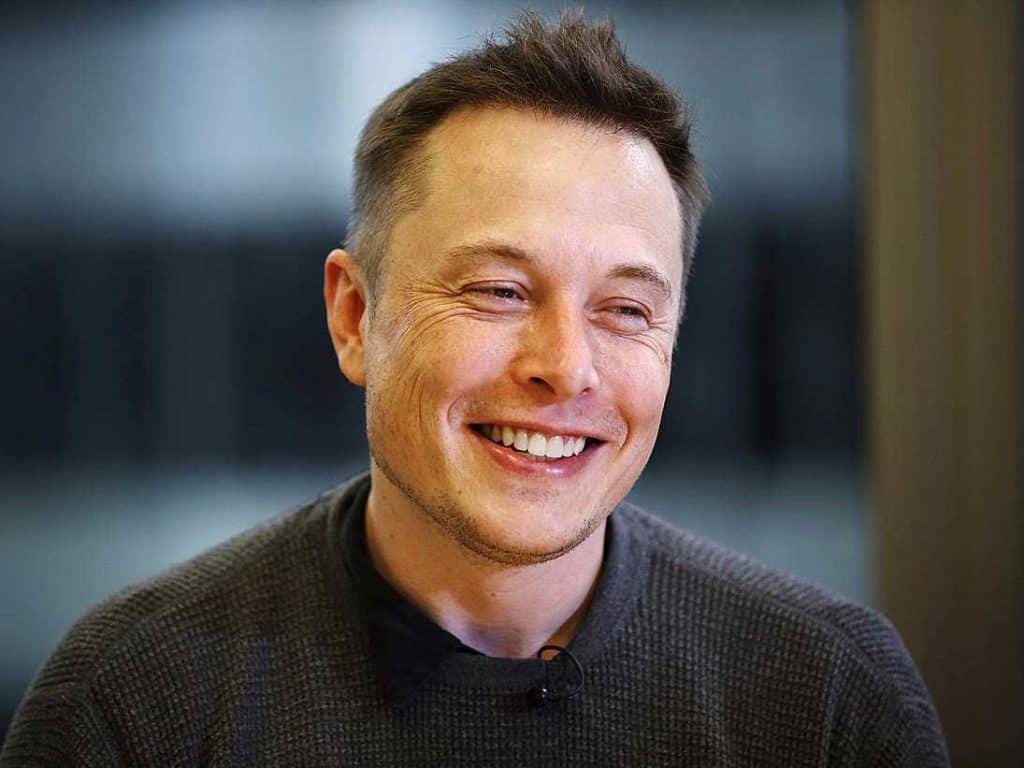 Elon Musk: A Good Candidate for A Hair Transplant?
A good candidate for a hair transplant is someone with a sufficient, stable supply of donor's hair, enough to cover the balding areas as well as any other areas that might lose hair in the future. Individuals past the age of thirty are particularly fit for hair transplants as their hair loss patterns are usually well established compared to younger patients.
Mr. Musk had lots of donor's hair at the back of his head, going by his pre-restoration pictures. He had lost a significant amount of hair at the front of his head as well as around his temples. Elon musk hair is gorgeus now thanks to he's treatments.
So, it's A Hair Transplant! FUT or FUE? Evidence of a Strip?
Elon Musk may be being quiet about his hair, but all indications point towards a hair transplant. Qualified surgeons like Dr. Yates, based in Chicago, contend that Elon Musk most likely went under the scalpel.
Follicular Unit Transplantation (FUT) and Follicular Unit Extraction (FUE) are both credible methods used during hair transplants.
While the former involves removing a strip of hair from the back of the head, dissecting it and implanting it into the balding area, the latter involves harvesting of individual hair follicles which are then directly implanted onto the specified area.
FUT leaves behind a linear scar at the donor site which has to be tended to for some time after surgery, but FUE leaves little or no scarring. Elon Musk had the right treatment for him and you can see the results quite clearly.
Time taken for the Procedure for Elon Musk Hair
FUE takes place over several sessions, with each session taking 3-4 hours.
Spreading the transplantation over several sessions would allow for the visibility of the hair transplant to be concealed.
This in part explains why no one seems to have noticed any sign of a transplant in the case of Elon Musk, despite the SpaceX mastermind being heavily involved in public events throughout the last couple of years.
Benefits of Hair Transplant Procedures
So far, we've explained why hair transplants offer the best likelihood of restoring a full head of hair. Of course, the question of why Musk wouldn't opt for a less-costly but still potentially effective therapy arises.
Okay, that's silly. Elon Musk has enough money to start with the best possible option. Pretending for just a moment that price was part of the equation, though, it's likely he still would've gone with a hair transplant. It's the first choice for many men due to the following benefits to get his " Elon Musk Hair ":
Fewer graft transactions: The ARTAS robotic hair transplant system works with unmatched precision compared to manually performed procedures. This yields better quality and healthier grafts along with considerably fewer transections (poorly harvested grafts that are unlikely to grow). This means more predictable results and a quick recovery.
No linear scarring: Unlike strip harvesting, aka FUT, the FUE process produces no visible linear scarring that requires hiding later.
Permanent solution: Many hair loss treatments will cease to be effective if you stop using them. As long as you follow an appropriate maintenance routine, though, FUE provides a permanent solution.
Keep up with trends: Since it's your hair and continues to grow, you can keep up with current trends by getting haircuts and styling your new mane as you please. While you can use blow dryers or straighteners in your "do," you'll want to consult your doctor on when your hair can handle this. And even after you get the go-ahead, celeb hairstylist Ted Gibson points out that using a flat iron while your hair is wet "is a BIG NO NO." His words, not mine.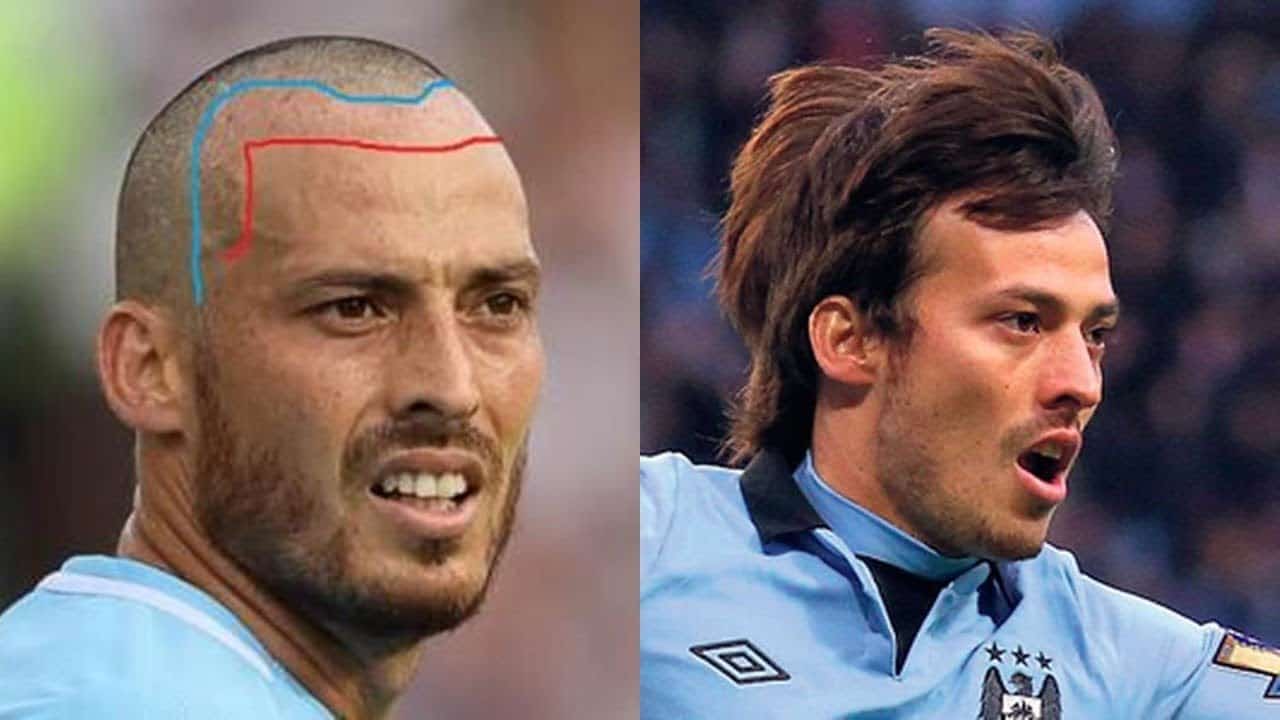 David Silva Hair Transplant
There has been a lot of speculation amongst football fans for the reasons why Man City star David Silva has shaved his hair off. The most likely explanation is that the Spanish midfielder has had a hair transplant.
There are lots of pictures of Silva on this hair loss thread showing the telltale signs of a hair transplant. The red dots at the front of the hairline are the temporary scars visible from either an FUE (follicular unit extraction) or FUT (follicular unit transplantation) procedure.
The red dots are marks where the donor hair – taken from the back or side of the scalp – are replanted in the balding areas at the front of the hairline. These tend to go away after a few weeks.
Type of Hair Transplant used by David Silva
Most footballers choose the FUE method of hair transplantation. This is where individual grafts are removed from the donor area to the back and sides of the scalp and they are then replanted in the balding areas.
The advantage of this method is that the scarring is minimal and the red pinpricks you can see in David Silva's picture below tend to go away after a few weeks. The advantage of this method is that the donor's hairs are removed in one go – this makes it slightly less labor-intensive than FUE and therefore more affordable.
The disadvantage of this method is that the removal of the strip does leave a linear scar on the scalp which is visible if you like to wear your hair short or shaved.
Issues regarding professional athletes undergoing a Hair Transplant
The quick answer is that there is no issue with athletes undergoing hair transplant surgery. Although some issues must be addressed. Looking at David Silva's pictures, it is likely that the transplant occurred in the recent past. The grafts and the discoloration of the skin seem obvious if you look closely.
The one concern with professional athletes having a hair transplant is not the procedure itself but the post-op care. As with any type of surgery you are highly advised by your doctor that a period of rest after the operation is essential for the healing process. The more major the surgery, the longer the patient needs to recover. For a knee, arm or foot surgery, a professional athlete will no doubt take the advice of the doctor, especially when rehab is involved. In the case of a hair transplant, it is wishful thinking to think an athlete like David Silva will sit on the couch and recoup from a hair transplant.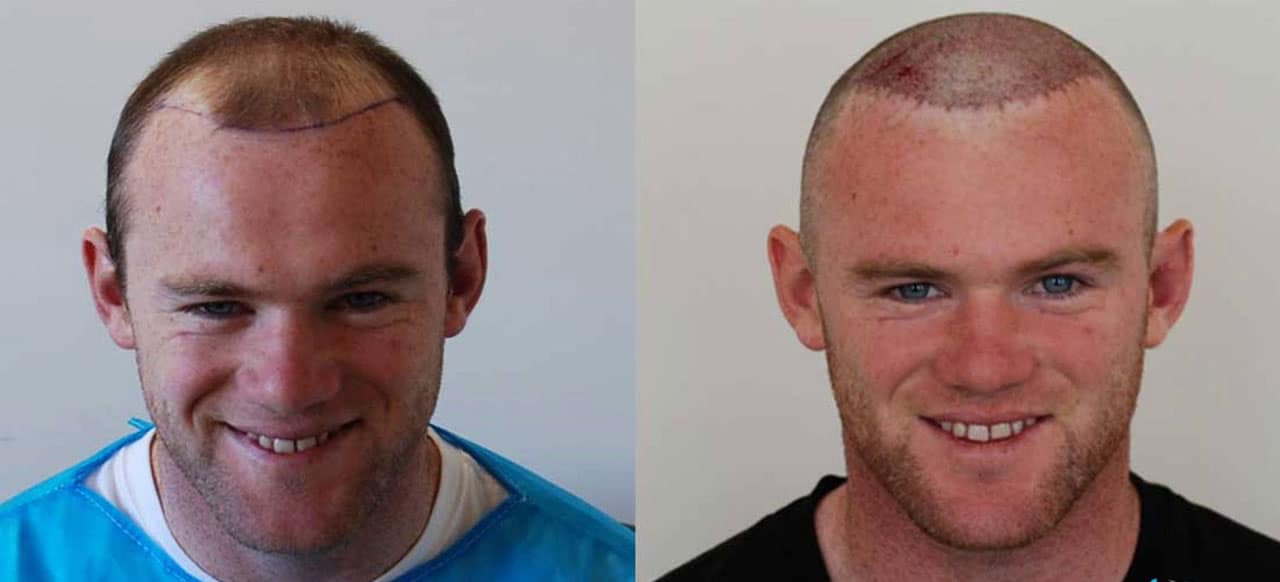 Wayne Rooney Hair Transplant
Wayne Rooney, one of the world's most famous hair transplant recipients. Not only is Wayne Rooney one of the world's most famous football players, but he's also one of the world's most famous hair transplant recipients.
As a leading professional football player in the public eye, his rapid loss of hair at a young age became a conversation point. It's apparent from the photographs of him playing football, he appears to have a rapid onset of male pattern balding or androgenic alopecia.
Androgenic alopecia is a form of genetic hair loss that occurs mostly in men; it's characterized by the thinning and receding of the hair at the temples and on the crown. However, most men will experience some form of hair loss and for some, it can begin during their late teenage years. By the time these men reach 40, most of them will have significant hair loss.
Wayne Rooney's Hair Transplant Result
Type: FUE Hair Transplant
Classification: Norwood 3V
"Just to confirm to all my followers I have had a hair transplant. I was going bald at 25 why not. I'm delighted with the result… I had it done in Harley street hair clinic in London. Thanks to all the staff who looked after me."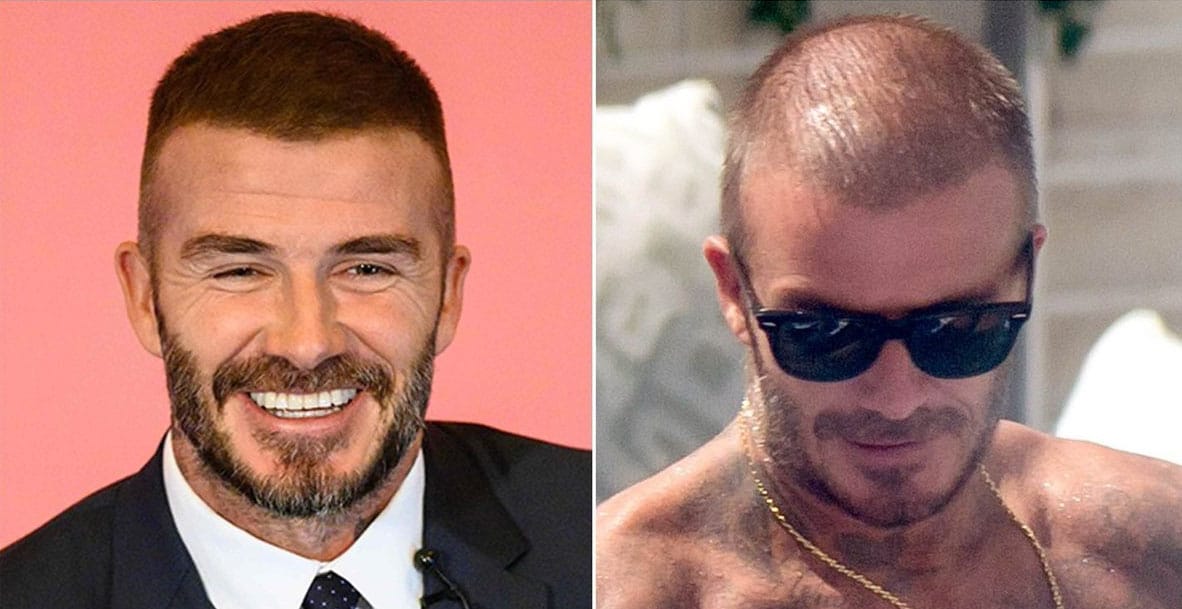 David Beckham Hair Transplant
There was a time when David Beckham was considered the most famous footballer on the planet. And while his free kicks were the stuff of legend, it was often his choice of haircut that garnered the most column inches in the press.
Sadly, for Becks, it goes to prove that male pattern baldness (MPB) does not discriminate. Almost one-third of men (celebrity or not) will experience some hair loss by the age of 35, and half by the age of 50, according to the American Hair Loss Association. At 43, Becks has undoubtedly been one of the lucky ones, holding on to his flowing locks while many of us desperately cling to our last follicles. Unfortunately for him, he looks destined to be a victim of his success. And as a style icon for millions of men, it must be even harder for him to experience what is a daily part of life for us mere mortals.
Views on Beckham's Hair Treatment
With so many options like the above available, it's easy to be skeptical of Beckham's seemingly regenerating hair. Surely, being a multimillionaire, he can walk into the best hair clinic in the world and throw some money at the problem.
But the bald truth is, at every other stage in Beckham's career, he's been a pioneer. Maybe he will be in the hair-sphere too. Don't get me wrong, there are a few baldness ambassadors out there already; guys like Jason Statham, Vin Diesel, and Karamu Brown are doing a standout job, bringing some grunt to the baldness game, but we still have relatively few role models.
Hair Dye/Hair-Thickening Fibres
Founder of the American Hair Loss Association, Spencer Kobren, believes Becks may have opted for a type of hair-thickening treatment, like fibers. "I don't know for sure, [but] over the past few years it does seem like his hair has improved."
Kobren thinks Beckham could have simply dyed his hair (along with his beard and eyebrows), as this is a common and cost-effective strategy for any 40-something male who is looking to add depth to their hair. But he might have even gone one step beyond that and invested in hair-thickening fibers, which attach to existing follicles to cover the contrast between your scalp and your thinning hair.
If Becks was transparent about whether he has used fibers, he could have a monumental impact on how the everyday guy thinks about hair loss. "It would be huge," says Kobren. "It would be a tremendous benefit … especially in the UK because he's so popular. But I also think … a lot of people like to keep certain things private, but we kind of force them to go public. I guess that's part and parcel of being a celebrity."
Advanced Tricho Pigmentation for David Beckham
There's a chance that Beckham has just had his hair cut in a flattering way, says Nadeem Khan, Director of the Harley Street Hair Clinic in central London. More and more frequently, modern hairdressers are using a technique called layering, where the hair is cropped in a particular way to give the appearance of density.
However, the dramatic color change makes Khan believe he is using "some form of concealer", or perhaps even Advanced Trico Pigmentation. ATP was relatively unknown until a few years ago, but has "really gained popularity," says Khan. "It used to be word of mouth, but especially in film and television, it's now being used a lot. We're being asked to go to all kinds of places to have it done – sometimes on [film] sets."
Khan isn't convinced by the social media rumor mill that Beckham has undergone hair transplant: the results of a transplant usually take 6 to 12 months to come to fruition, he explains, and the transformation of his appearance has been far too quick.
Hair-Thickening Shampoo
I think Becks is combining a thickening shampoo with Nanogen Fibres as the hair looks so fixed and "staged" (see article header image). The giveaway for me is the darker hair color, which contrasts with his usual brown, grey-ish look. It appears as though Beckham has not used them correctly, or has been ill-advised. When Nanogen Fibres are applied correctly it makes the hair appear extremely thick and very natural.
Unfortunately, this is only really a temporary solution and I fear that Becks may soon have to bite the proverbial bullet and go for a full hair transplant. Either way, it's going to be interesting to see how this one plays out as Beckham tries to retain his crown as the world's most-loved hair icon.
Popular Hair Loss Treatments
The good news is that there are more solutions now than there has ever been. It's a vastly different world from the one I experienced as a young man going through MPB in my early twenties. Now, due to some huge strides forward in medical technology, a man in his forties facing a similar predicament to Beckham has several lifelines, to help deal with his thinning hair. Here are three of the most popular options.
Finasteride
Becks could join thousands of other British males who have taken to Finasteride (sold under the brand names Proscar and Propecia), which can cost anything from £200 to £1,000 a year, depending on the brand and type of tablet you buy. You will need a prescription, but it's always best to consult a real-life GP before taking the plunge with any medication.
Hair Transplant Price
A popular option for around 300,000 people globally each year, a hair transplant is no longer just for the rich and famous. If you went for the procedure today, a realistic cost would sit somewhere between £5,000 and £8,000. You dont need to be rich like Elon Musk now. The operations are much cheaper.
Advanced Tricho Pigmentation
A relatively new treatment, Advanced Tricho Pigmentation is essentially a hair tattoo that has shown to give the appearance of increased hair density. I've seen a few patients who have had this done and I can honestly say it looks remarkably realistic and natural.
Types of Hair Loss Treatments that Celebrities Prefer
Hair transplant operations have become so comfortable that patients can return to their daily lives in two days maximum after the procedure. Therefore, celebrities and sports players prefer hair transplant techniques that offer a relatively comfortable postoperative period. There are two common and successful methods for the hair transplant that the stars prefer nowadays.
FUE is the most popular method in hair transplant operations. People prefer this method as it is the most reliable one and has significantly improved in the last decade. FUE technique includes transferring hair follicles from the donor area using micromotors. Therefore, it leaves no trace in the donor area and offers excellent results for the patient. The healing period is relatively easy compared to the traditional methods of hair transplant.
DHI is the latest method, which offers reliable results in hair transplants. The main difference between DHI and the FUE method is the waiting time of the follicles outside the body. DHI offers almost no waiting time for hair follicles, which keeps the follicles as healthy as possible. Thanks to special Choi pen, doctors can transfer hair follicles one by one right after the collection.